Southwestern Adventist University is a small school about an hour outside Dallas, Texas in a town called Keene. The school's student body of about 800 is outnumbered 25 to 1 by the university's collection of 20,000 dinosaur bones.
"Well, we may be up above that. We may be 26,000 or so by now, but that's the ballpark." Art Chadwick is the Director of SWAU's Dinosaur Science Museum and Research Center, and the driving force behind the university's dedication to the prehistoric creatures.
Funny enough, Art wasn't always so keen on the field of study. "Well, I really wasn't interested in dinosaurs at all," he admits.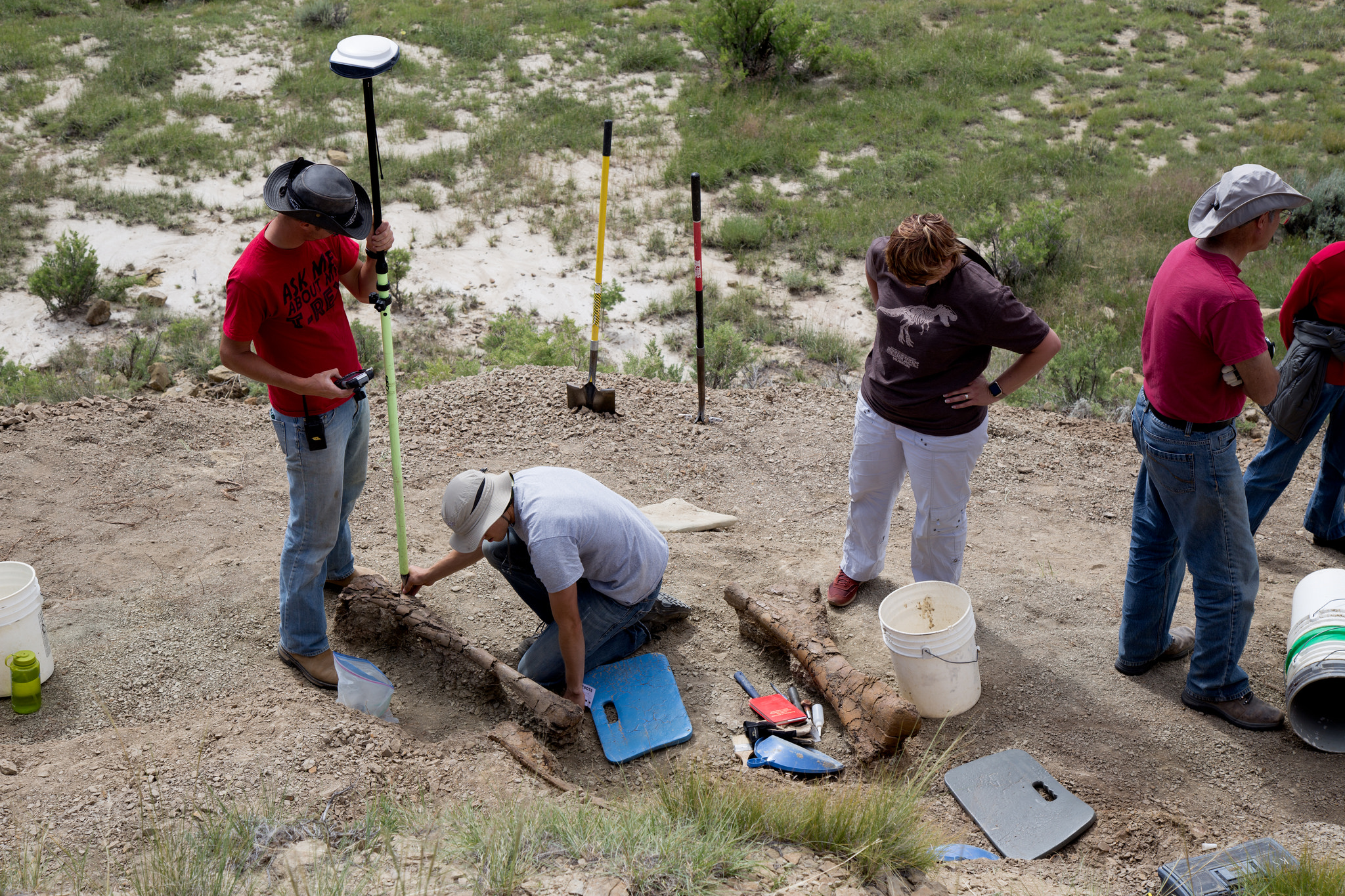 He was working in South America on the taphonomy of fossilized whales – everything that happens to a fossil from the time it's alive until it's excavated from the ground – when he got a call from a friend about some dinosaur bones back in the States.
At the Wyoming ranch, Art explains how he couldn't exit the truck and stand on the ground, "because it was covered with dinosaur bones." So while he may not originally have been interested in the taphonomy of dinosaurs, it was a project he couldn't say no to. "I could not stop myself from trying to preserve that data, because I know we're not making any more of those data, and every year these bones are being washed away and lost to science."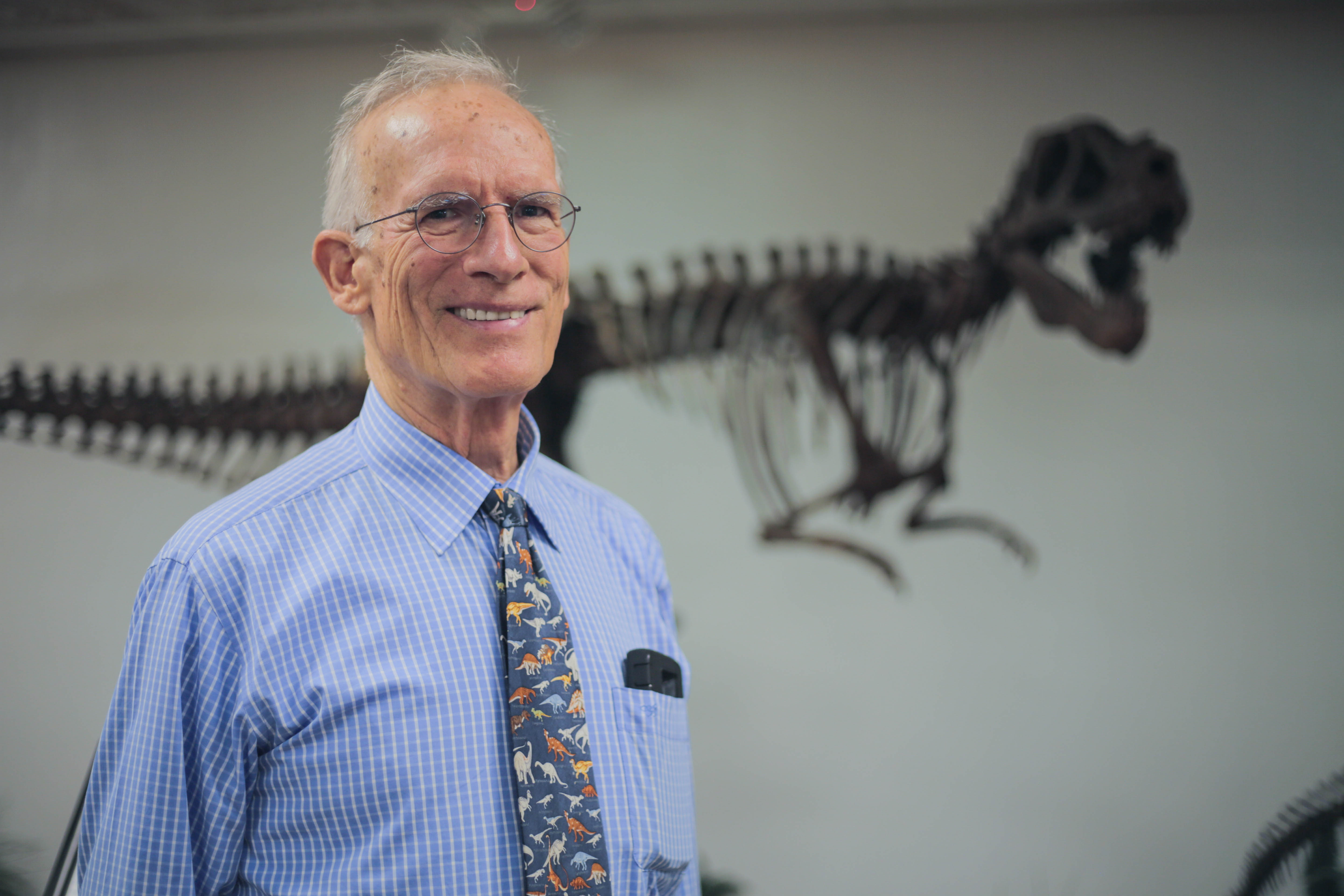 SWAU's trips out to Wyoming dig sites, or quarries, started in 1997. From then on, Art has taught a class out there every year where students get the opportunity to their hands dirty and dig up dino bones. "Each year we bring back a couple of thousand bones, and then we spend the year processing these bones, preparing them, curating them, and doing scientific research, publishing papers."
The information they've collected and preserved in the name of science is Art's crowning achievement. "There are a number of universities that have bigger collections of dinosaur bones, but they don't have the data associated with bones that we do," he says.
Using high-resolution GPS and RTK typically utilized in surveying, they are collecting GPS data on every bone they take out of the ground. "We can take a digital picture of the bone and extract the bone from the background, and then we can orient that picture to the GPS points in the computer and thus reconstruct the bones just the way they looked in the ground without the dirt," explains Art. "In essence, we can do what every palaeontologist always has wanted to do, which is see the bones the way they are in the ground without the dirt."
Once a bone makes it back to Keene, it goes to SWAU's photo lab where it takes a spin on a rotating table punctuated by 32 photographs. This allows Art and his team to create virtual 3D images of all their bones, and more recently, STL files to 3D print.
It was the discovery of a nearly-intact Thescelosaurus skeleton in Wyoming which originally prompted Art to look into 3D printing.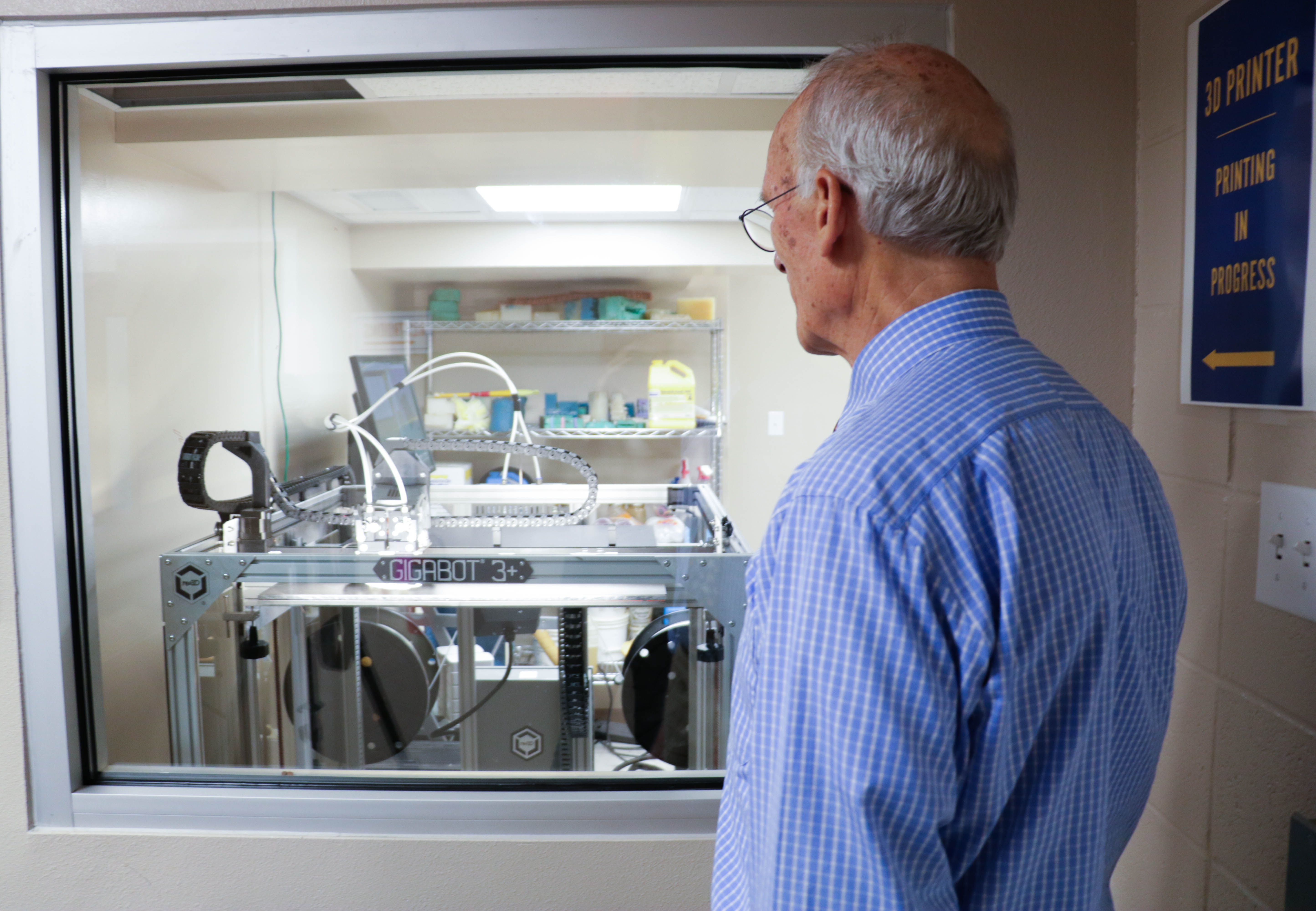 "It turns out that assembling the whole [skeleton] would've been destructive," he explains. "We would've lost bone in order to make the armature to hold the specimen… so we decided that it would be better for us to just do the whole thing using 3D printing." The university decided on a Gigabot because, as Art puts it, "That's the biggest printer that we could get." They wanted to be able to print larger bones without having to break them into smaller pieces.
They ended up 3D printing the entire Thescelosaurus skeleton, which now stands in the university museum.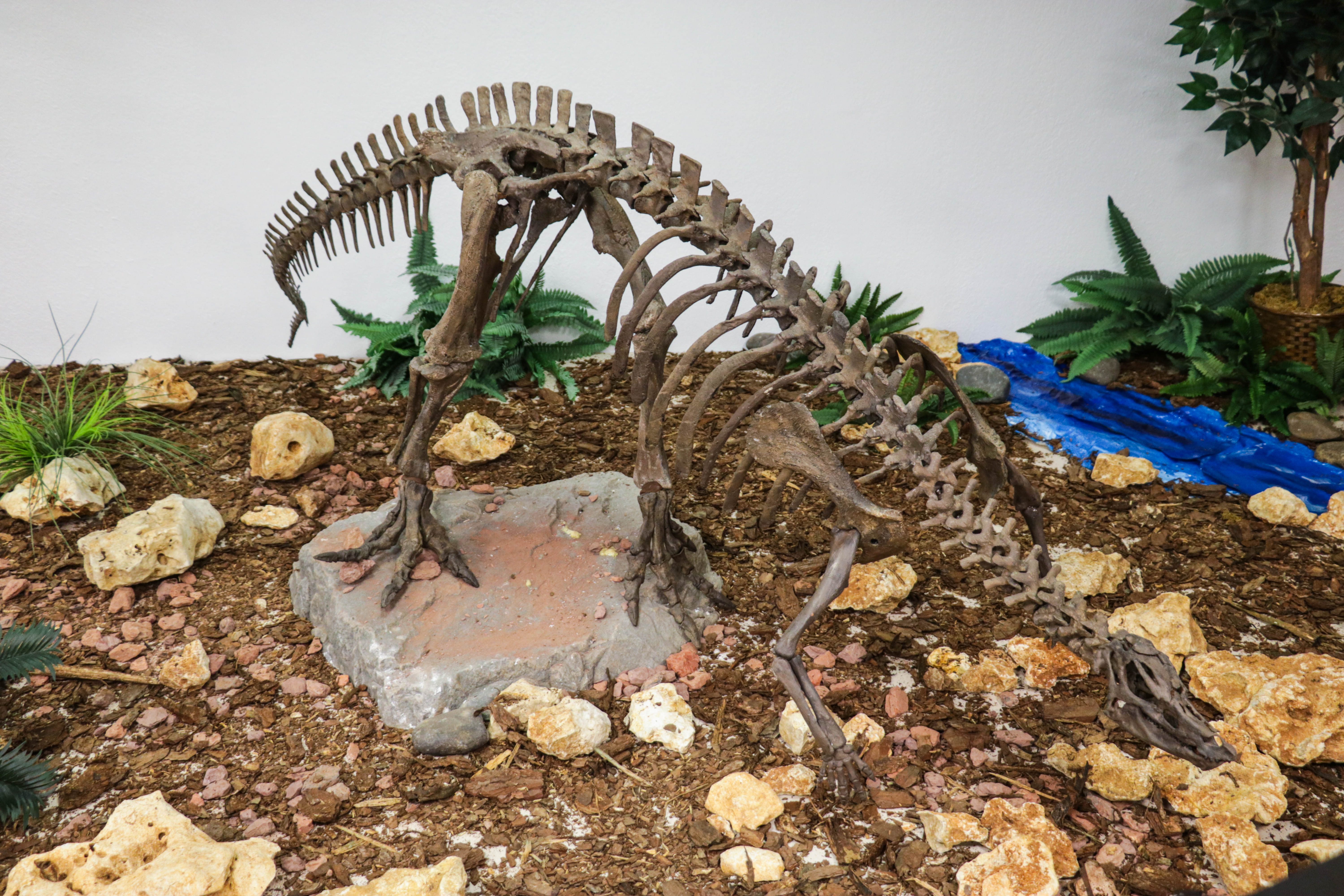 "To me, 3D printing is opening a whole new avenue of sharing information, which is what science is all about," says Art. "If you're not sharing information, you're not doing science." They practice what they preach – all of SWAU's meticulously-collected and curated data is available on their website for other scientists to access for their own research.
Or perhaps, just for amateur dinosaur enthusiasts. "Now, 3D printers are ubiquitous. Everybody has a 3D printer," Art muses. "And so people that like dinosaurs can now print parts of dinosaurs that they're really interested in, and this will increase interest in science, and I think will contribute to the dissemination of information."
Find out more: https://re3d.org/3d-printing-dinosaurs/